Stretching has been scientifically proven to have an 'analgesic effect' making patients feel better immediately.

I have tried a stretching session at Flex Studio the first assisted stretching studio in Lebanon, and it has been amazing. I wished the session never ended.

For those of you who are not familiar with it, assisted stretching is a workout with maximum results and minimal injuries.

Stretching studios are the new fitness trend, it is about improving flexibility, performance and posture, making moving easier, pain free and it can even improve your sleep because it improves your blood circulation. It is a full-body one-on-one assisted stretching.

Flex Studio is a calm spa-like place; the atmosphere is cozy, bright and light.

The licensed physiotherapists and certified flexologists are super hospitable, professional, and nice with smiling faces and excellent communication skills, you feel immediately assured and comfortable.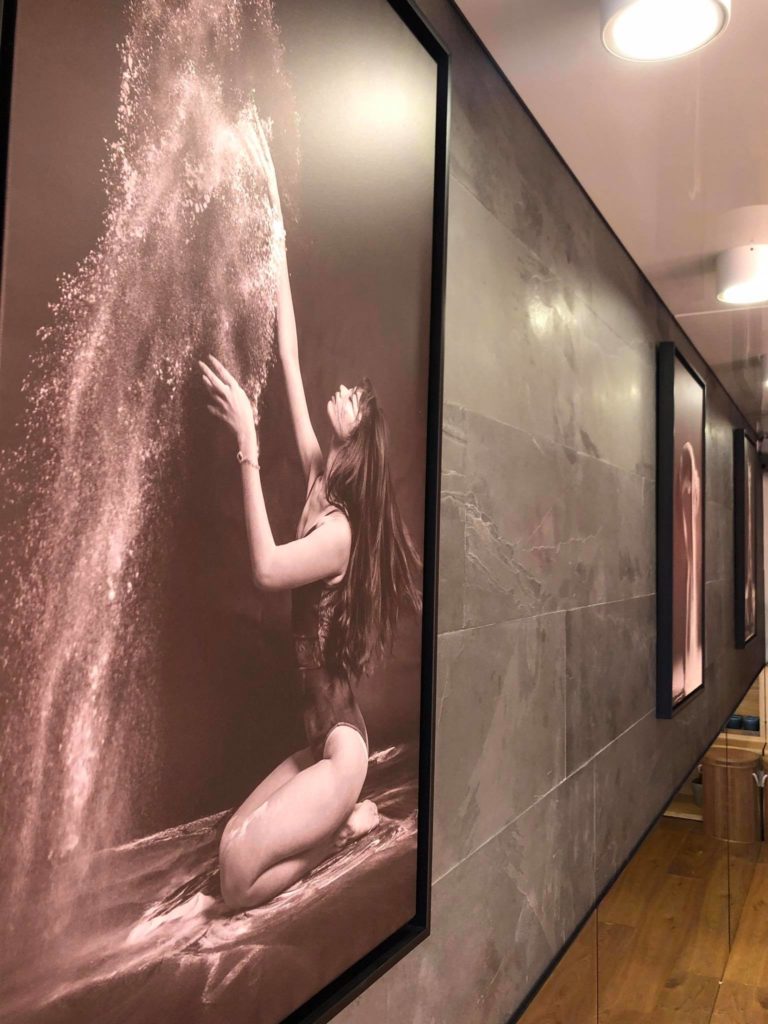 It is very important when your body is at stake, how aware you are of whom you are dealing with and to know the difference between licensed and certified physiotherapists and the distinction between the practice of a personal trainer and the one of a licensed physiotherapist, you should be knowledgeable when it comes to your health and wellness. Physical therapists are licensed professionals who have completed an accredited physical therapist program that evolved from certificate to clinical doctoral degree and have passed a licensure examination.
Certified physical therapists work with patients by conducting rehabilitation therapies, prevention exercises and intervention methods. A doctoral degree is required to become a licensed physical therapist.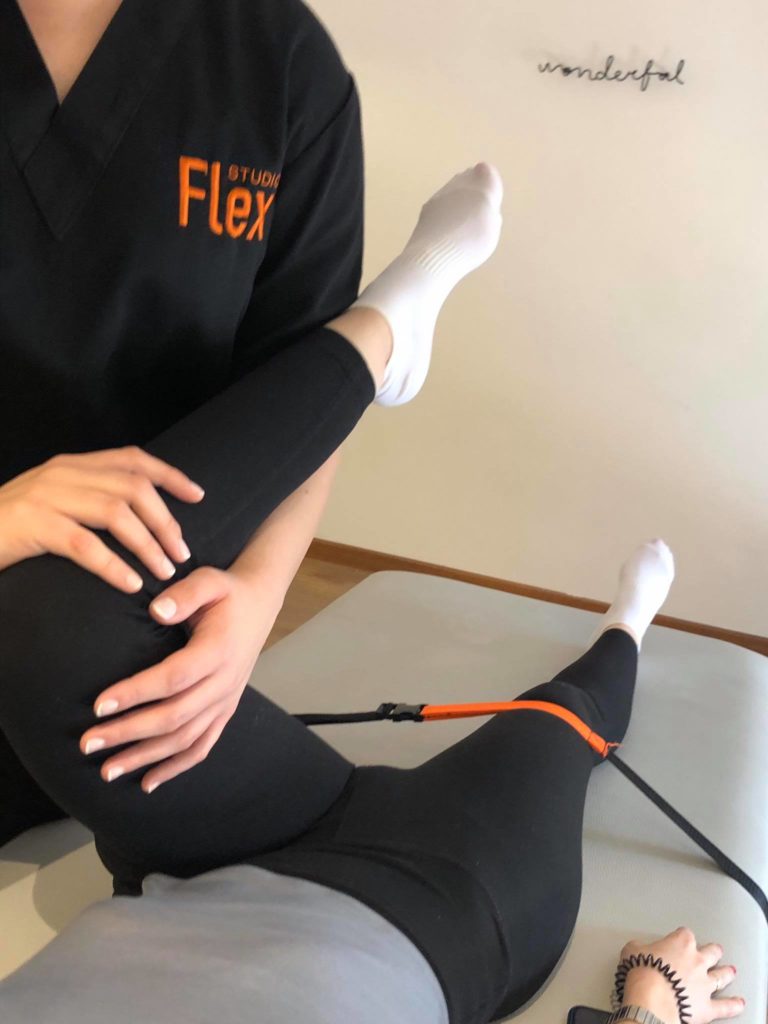 You first have to fill general questions about your health and fitness and some general information, the session takes place in a curtained-off cubicle, the lights dimmed down, with nice music on. It is "passive stretching" because your physiotherapist is the one applying pressure to your body to help the muscles loosen up. "Deep breath in… and out," while moving through stretches for my legs, arms and sides, full body it is a far deeper stretching than the one you can do on your own.
By the time the session was over, you repeat the "reach for your toes" measurement in the post-session debrief/stretch test, and you notice an actual measurable improvement of flexibility, with continued sessions, the pain afterward should go away as your flexibility increases; they recommend coming in for weekly sessions, it all depends on your body requirements and medical condition, from toe to head stretching targeting every major muscle group in 20, 40, and 60 minutes, prices, location and opening hours are mentioned on their Instagram page @flexstudiolb and facebook page @Flexlebanon.

Super simple, worthwhile experience. Everybody should try it; all you have to do is relax on a comfortable table. They do the work. You get the benefits, feeling more mobile and agile with more energy, to be the way you want to be, it reduces tension and stress.

Flex Studio is high standard care, it is an added value to healthcare sector in Lebanon, depends on your body, your medical condition they will find the perfect program for you to make you feel at your best again.

This kind of help is needed during these hard times it increases happiness and health, I guarantee a splendid result more flexibility, less stiffness.
#flexyourlife #flexologist #relaxation #reliefstress #flexstudio #wellnessstudio #onetoone #stretching #flexibility #flexibilitytraining #Beirut #Lebanon #thpatwalk #online #magazine باتواك# #مجلة #لبنانية # رياضة# #ليونة #فلكس-ستوديو #stretchyourlife