THE MINDS BEHIND THE BRAND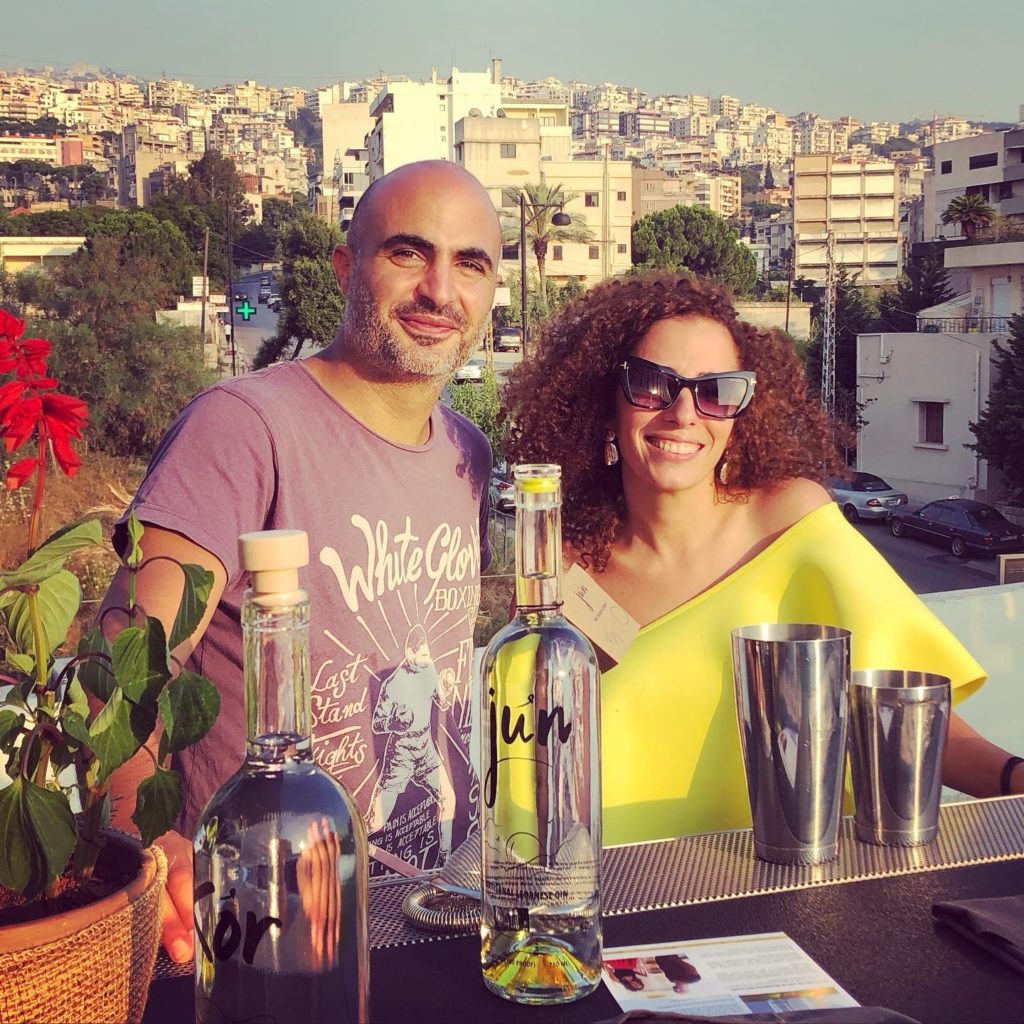 THE STORY
It started with an idea generations ago, in Rechmaya, and in more recent times, was developed to a distillery making craft spirits for dreamers, nature lovers, and fun seekers, adding to it a casual pub for food, people, creativity, and cheerful conversation.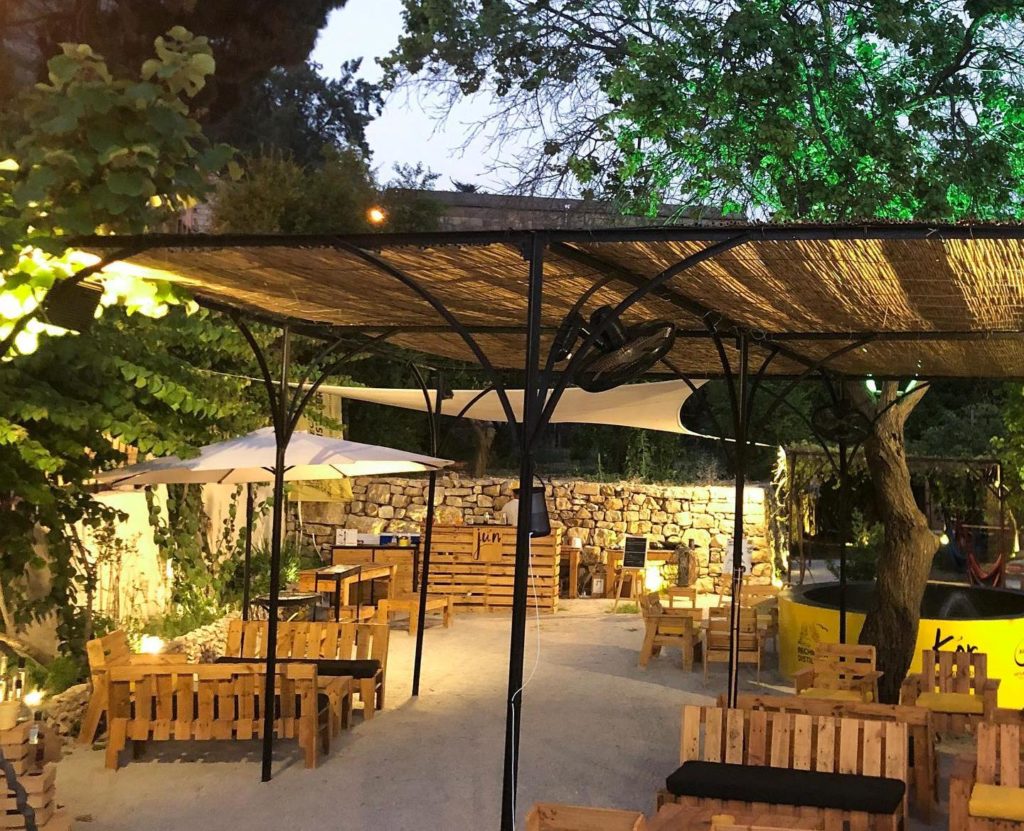 Chady and Maya the couple founder of Rechmaya Distillery:
They both worked in the creative world of the Dubai ad industry. But their love for nature and freedom turned their hearts back home deciding to open their own craft distillery in their native loved village: Rechmaya.
Passionate about flavors and experimenting with different ingredients, Chady with a cooking certificate, took advanced courses in distilling to be able to craft the best balanced Gin recipe.
Maya, his wife, after years in communication, focused on giving the brand a cool and cheerful image.
Adding commonly cooking classic herbs, spices and local grown fruits while distilling with the fresh pure Rechmaya water, they created a distinctive range of craft gin.
After the success of their local gin JUN, they expanded their portfolio and conceived another JUN recipe, this time DRY with only four botanicals and their vodka KOR, crafted for cocktails!
Product of Rechmaya distillery: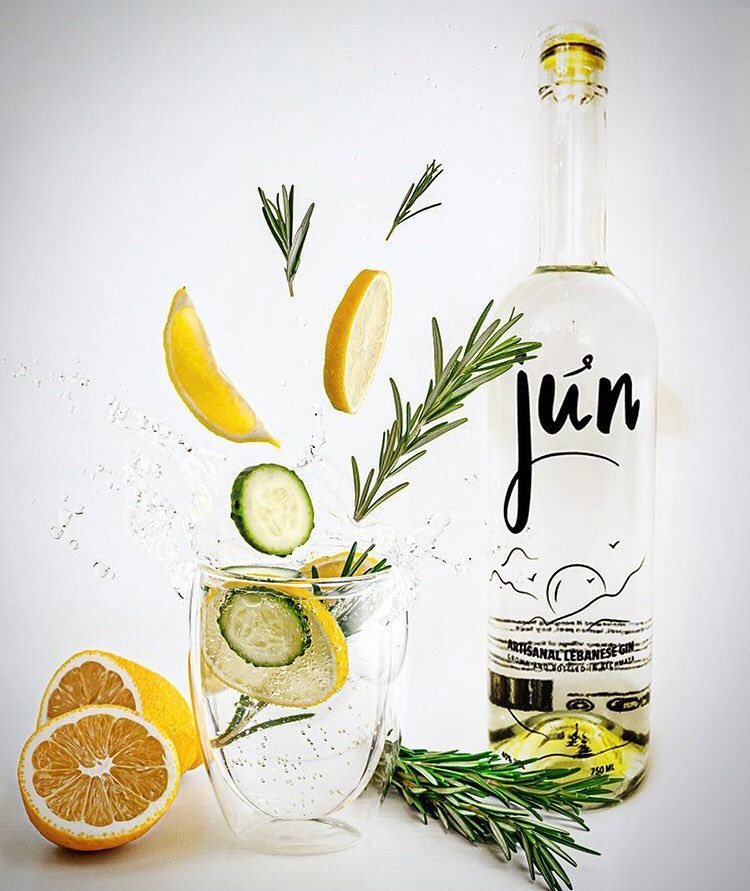 JUN GIN Short for Juniper, JUN tastes like 9 locally used botanicals that have been lovingly handpicked and combined to create a complex character not quite like anything else.
Organic Lebanese juniper excelsa | coriander | ginger | galangal mastic | rosemary | bay leaf | orange | lemon
It begins with the sweet aromas of mastic, blending with the smells of locally grown rosemary, orange & lemon, which linger on the lips for that first delicious sip. But it doesn't end there…. There's a spicy finish of ginger, galangal, coriander and bay leaves that never borders on aggressive, while the wild juniper excelsa from the Bekaa Mountains, signs off with the distinct kiss of nostalgic native flavors.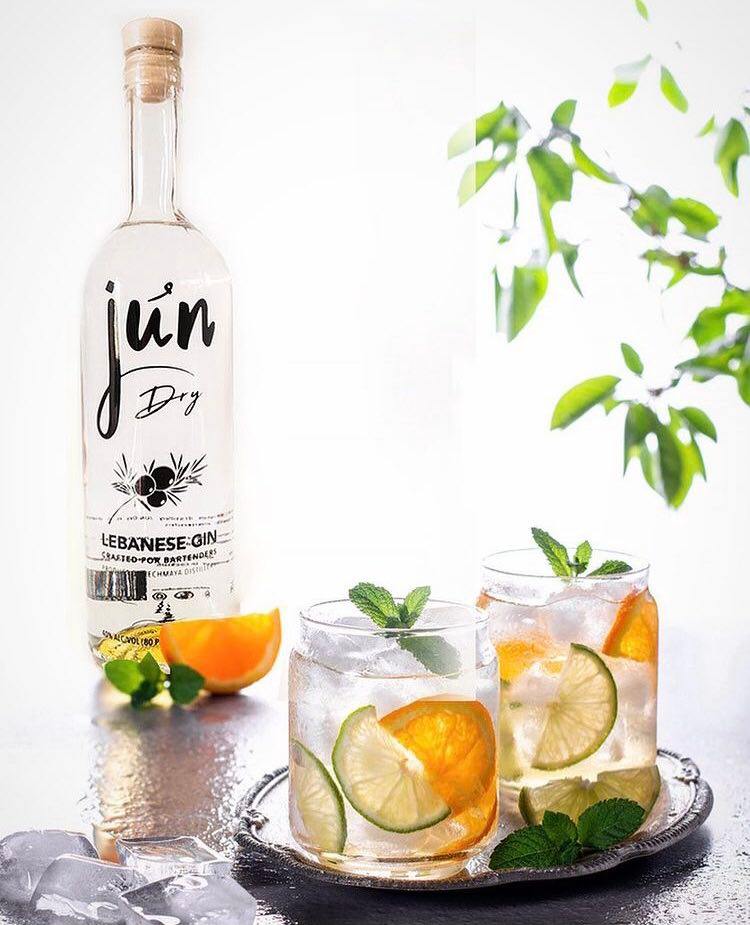 JUN-DRY is a dry Lebanese gin, specially crafted for bartenders.
The big juniper character and strong citrus notes give JUN DRY a real potent gin taste. With a refined dry finish, it blends very well to achieve a unique taste in cocktails.
KOR Lebanese VODKA
Rechmaya distillery is the perfect place this summer to come and unwind! 40 minutes away from Beirut,
Seasonal cocktails, tasting sessions, Saturday bbq, special events…
Opening Hours: Tuesday till Sunday: 5 pm to 12 am
Booking is mandatory: +9613278682.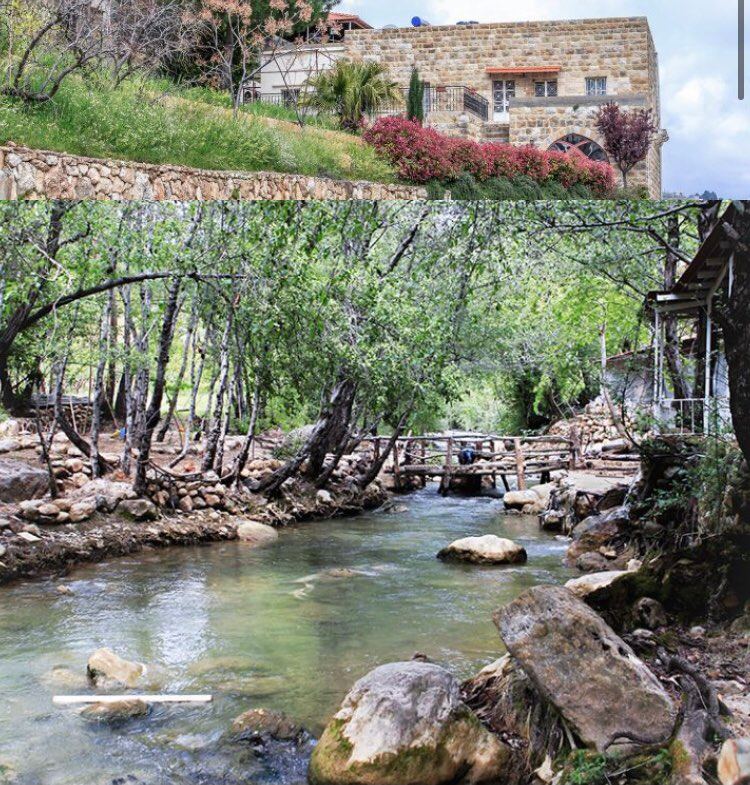 Maya's Cheerful Q & A
What are the important turning points in your life?
2015: decision to move to Dubai for work.
2018: coming back from Dubai to open our own distillery.

What is your current state of mind?
Inspired and motivated (with some stress)
What do you consider your greatest achievement?
Opening our business and succeeding during these hard times.
What is your most marked characteristic?
Passionate and control freak
What is your favorite occupation?
My work: communication, client satisfaction and keeping a great image for my brand.
What do you most value in your friends?
Reliable and supportive.
Who are your heroes in real life?
Mom. Jesus.
What is your ultimate dislike?
Lying, laziness, no ambition.
What you wish for all the time?
Cheerfulness and peace of mind.
What do you expect from the future?
To be good to me and my business.
What is your biggest fear?
To die early, before finishing all that I want to do.(work and personal)
What would be your super power?
Flying. (Like tinker bell)
What inspires you?
Nature, music.
What is your advice for your younger self?
Stay careless and happy.
You pick Freedom or Security?
Security.
What will be your advice for a fulfilled, significant and happy life?
Live healthy and surrounded by loved ones.
Close friends describe me as crazy
Strangers describe me as friendly.
Only I know that I am a mix of many things.
My last meal would be knefei and I will eat it with knefei
The song that always makes me dance every song!
I think I am really good at planning
I think I am really bad at sports.
I feel the most comfortable/attractive/sexiest (pick the one u like most) when I am dancing
The animal I will compare myself to cat.
I can sum up my life in this sentence work hard. Play hard.